Fantasy Football Coach is a mobile game that I worked on as a
Technical Artist
for several months at a company called V2G.
Below are a couple of screenshots of the screens I worked on.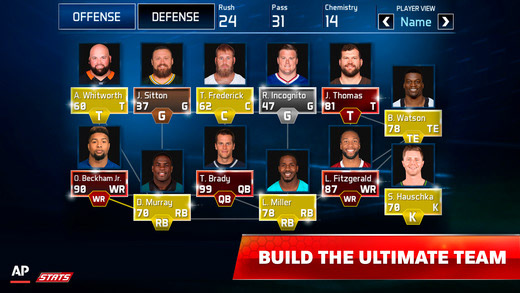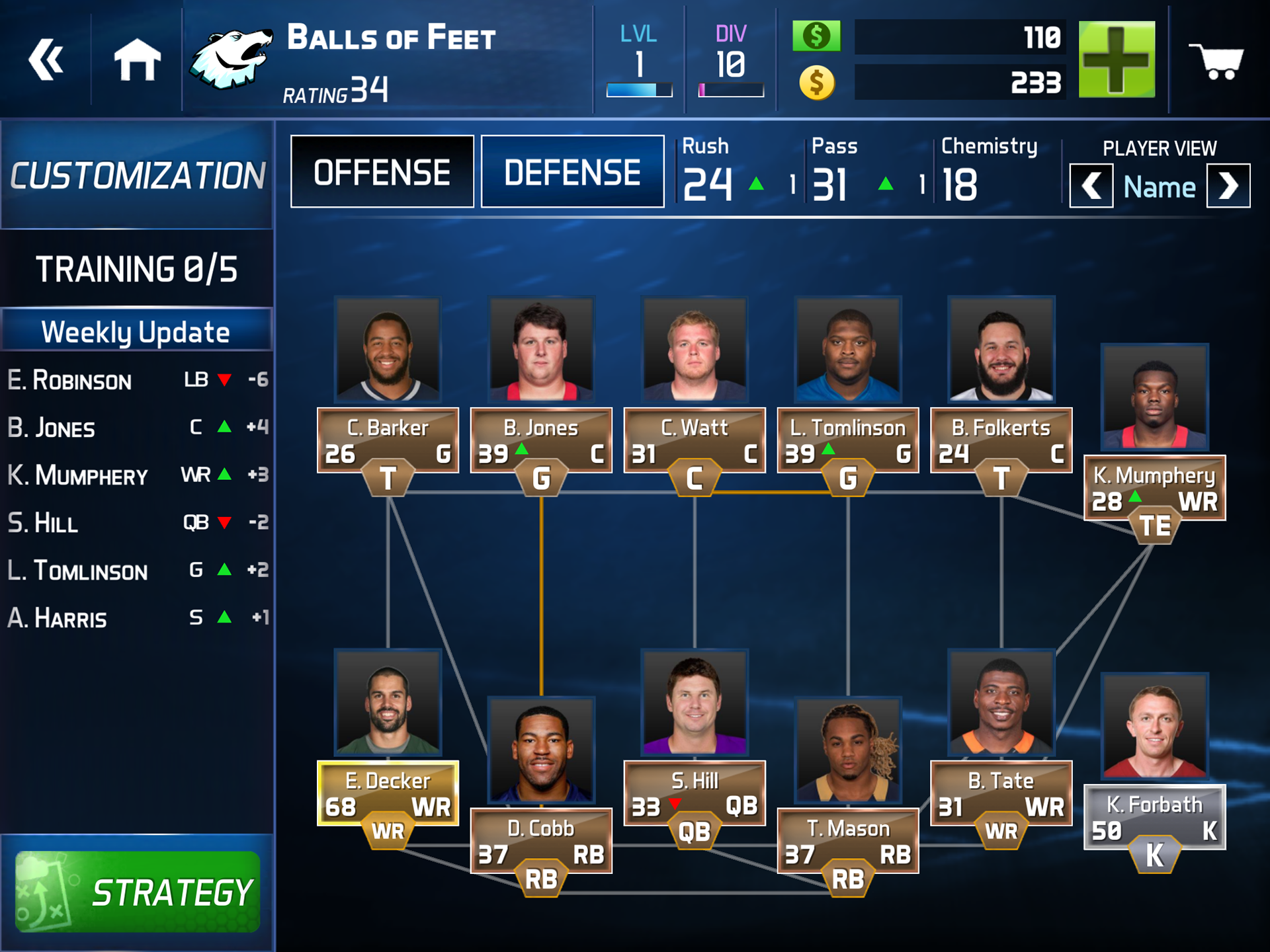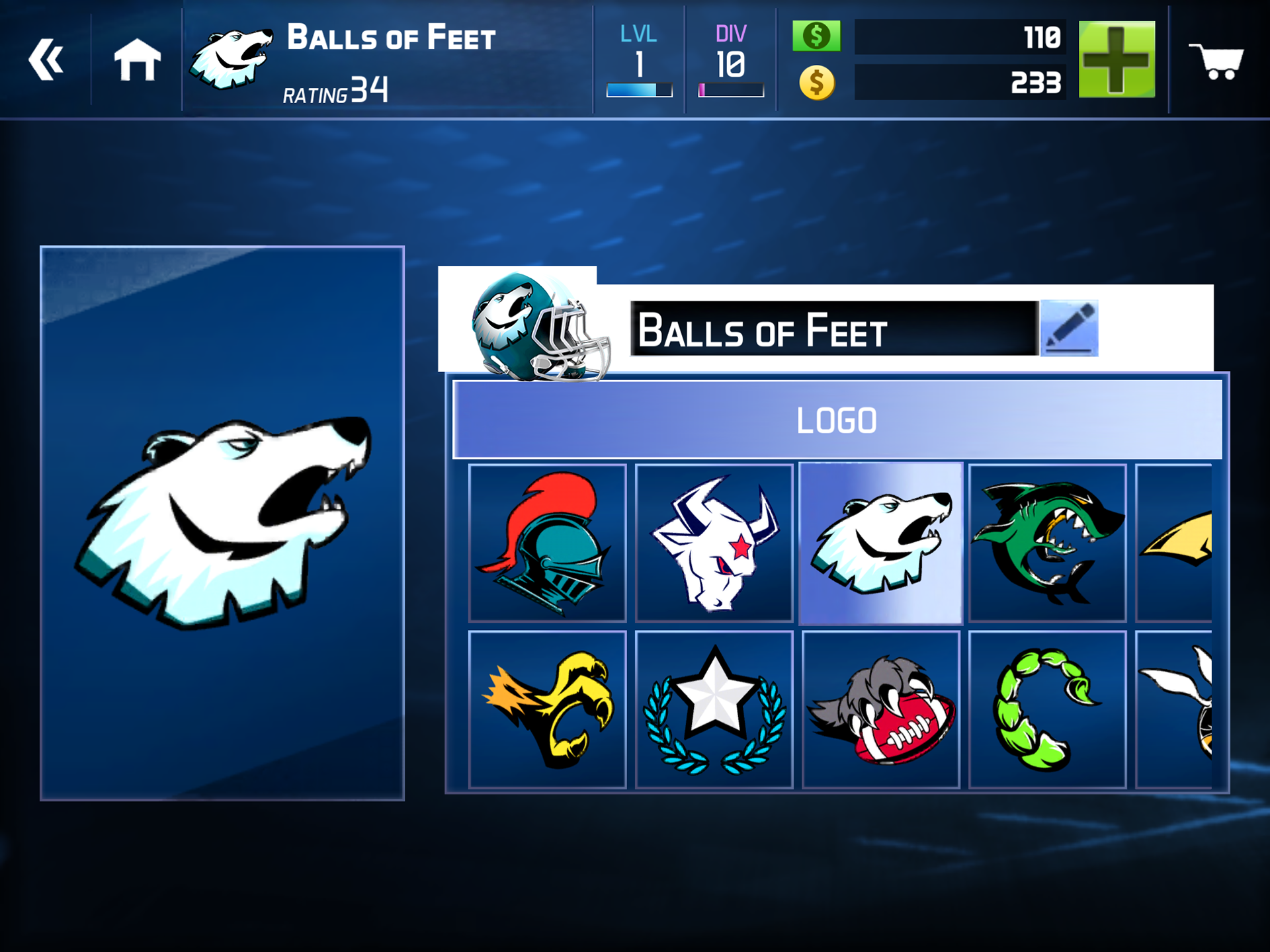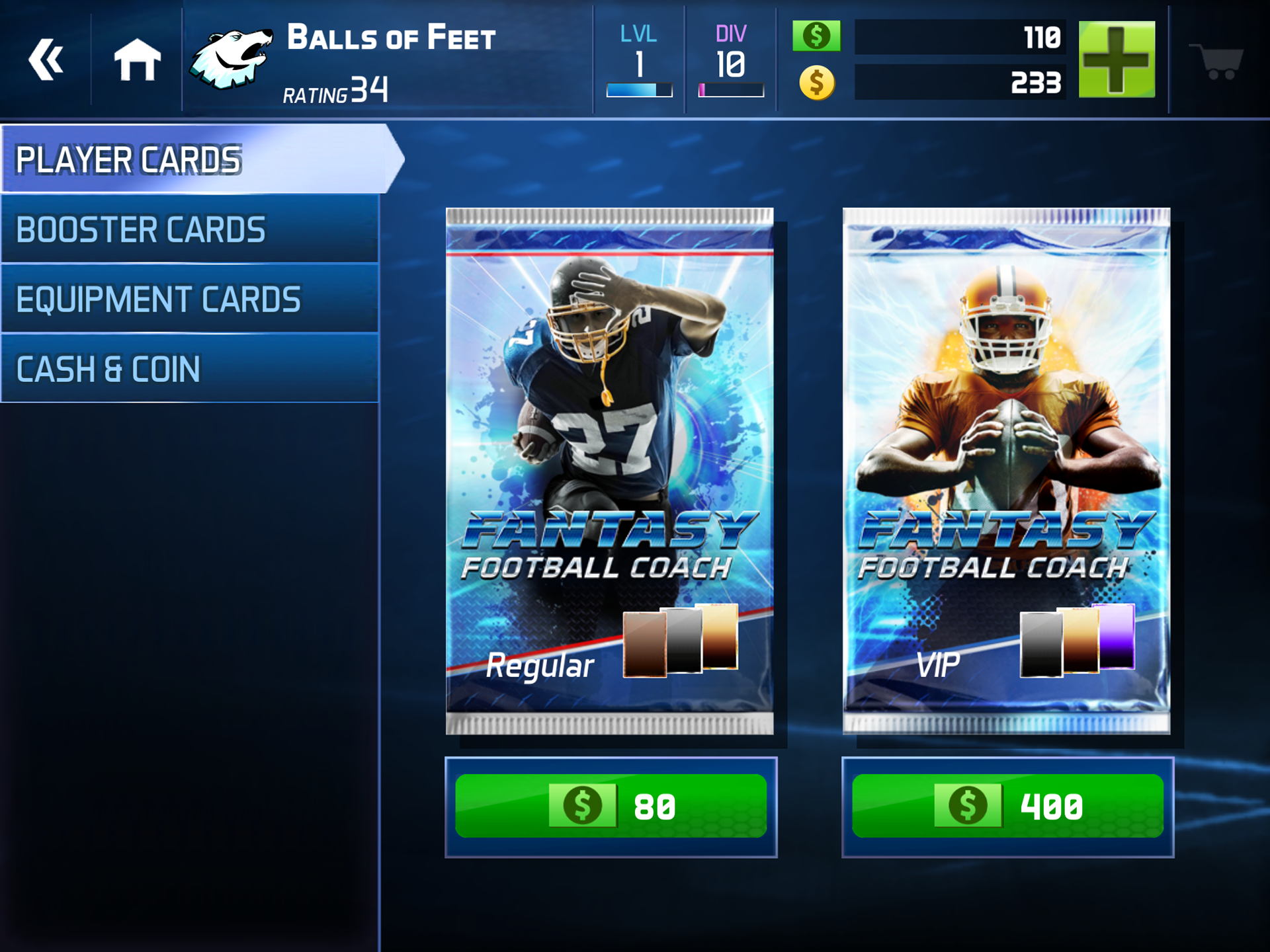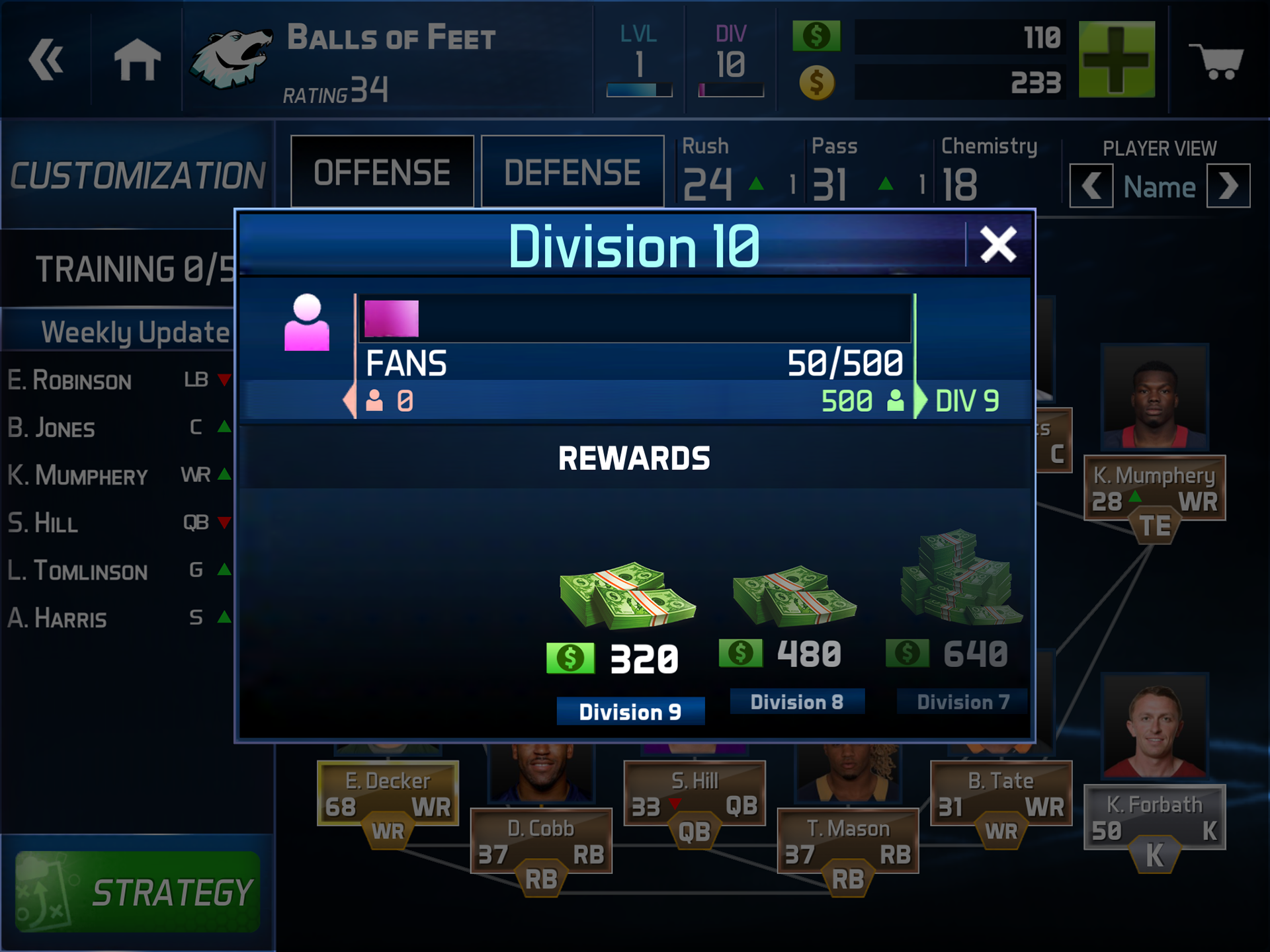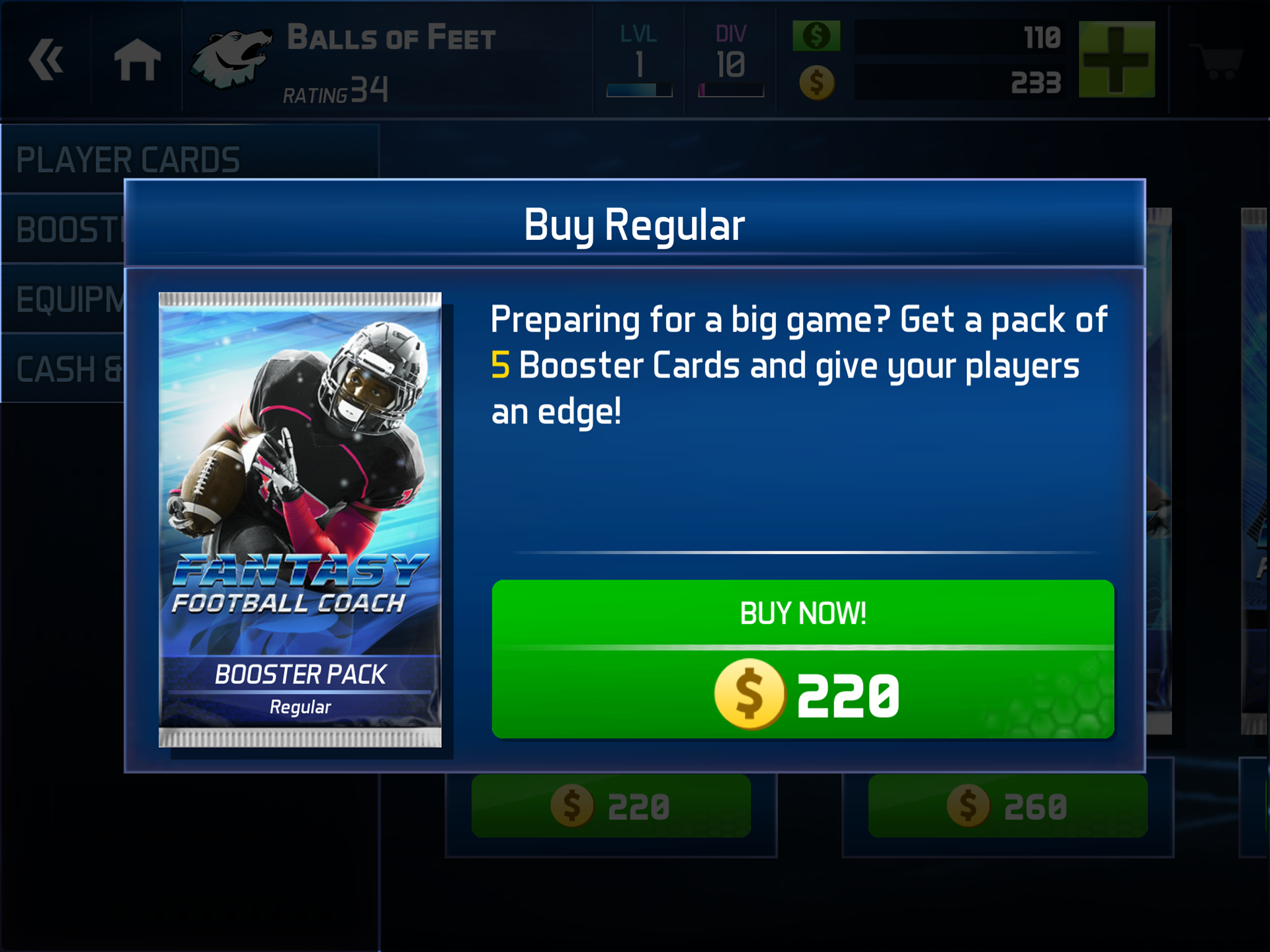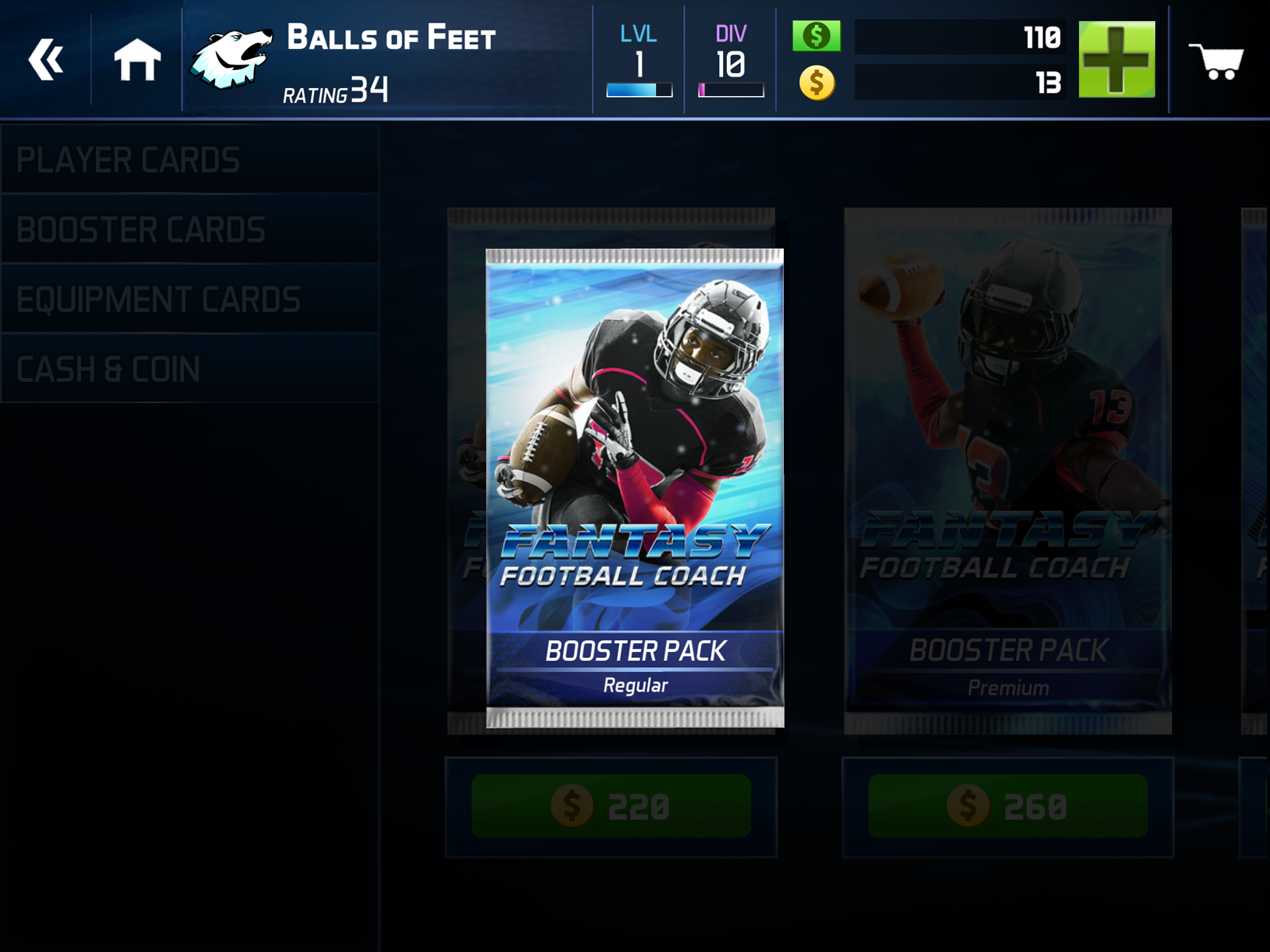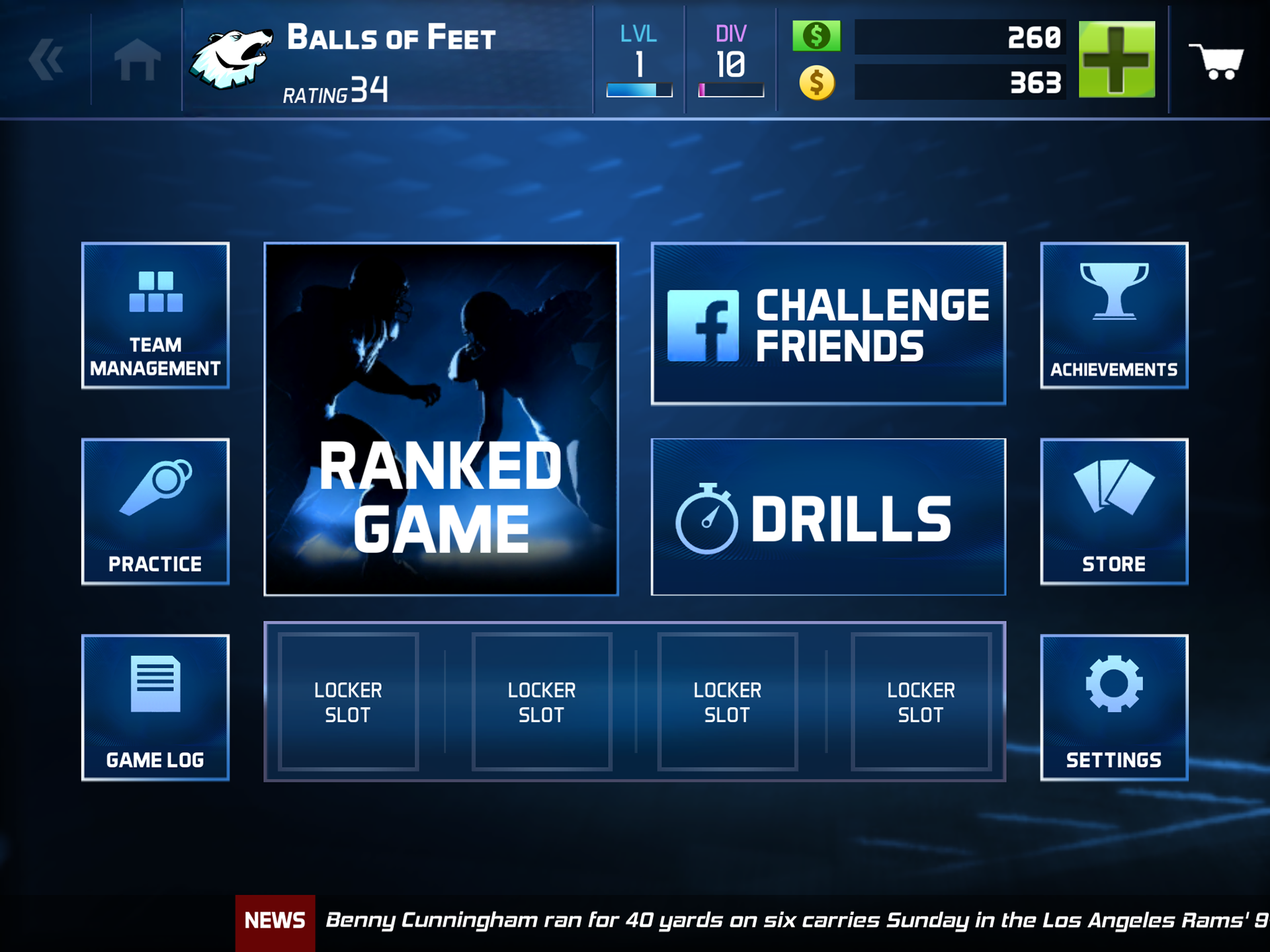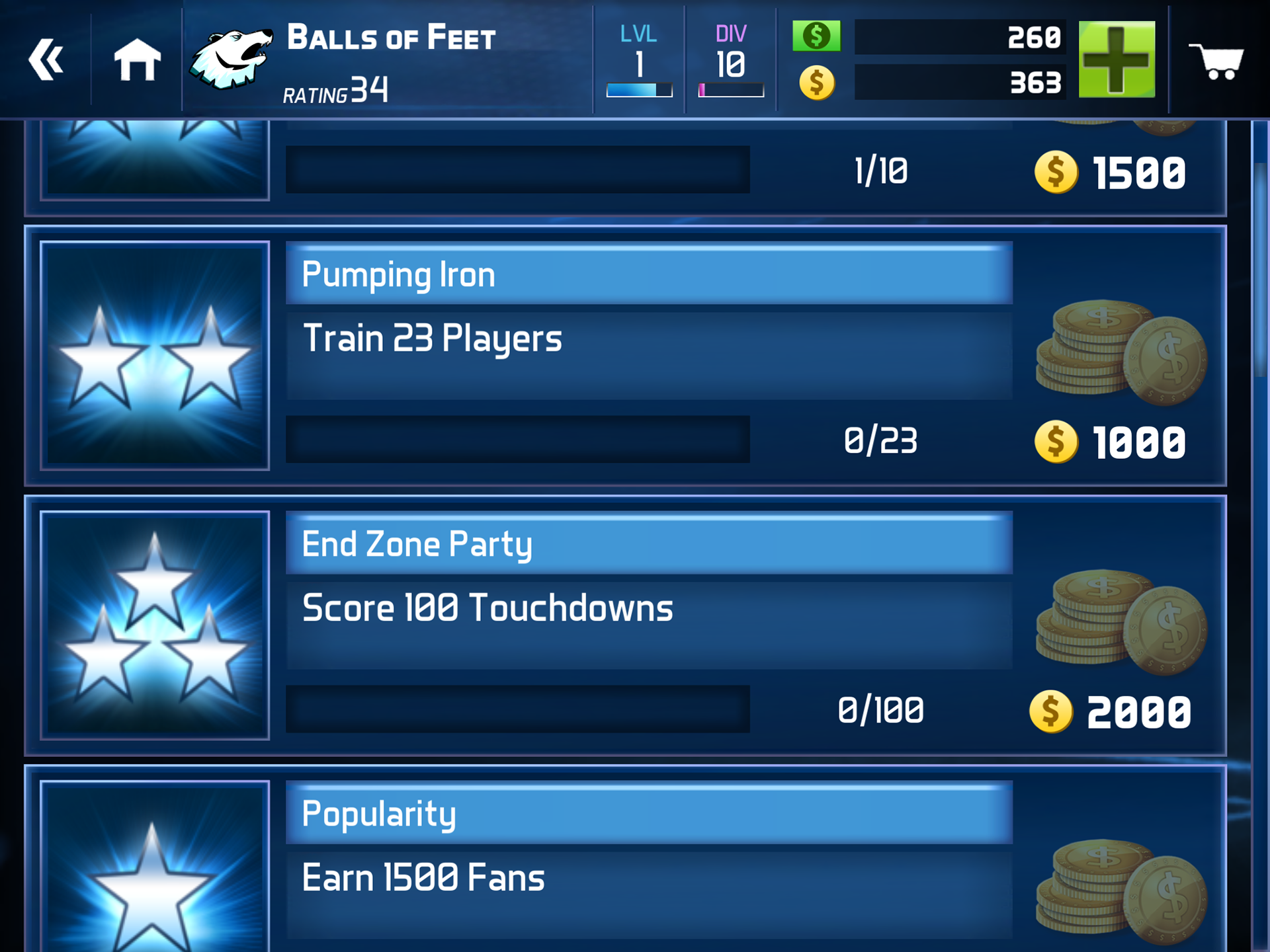 - Utilized 
Unity
Engine to develop app. 
- Responsible for bringing assets into the game scenes, optimizing, and developing functionality.

- Communicated with a Designers, Artist, and Programmers, to ensure game vision was being met.
- Utilized UI systems to organize elements within scene, and ensure it would hold up on multiple device sizes.